Our staff has the technical knowledge and expertice to help you succeed while sharing their love of archery with you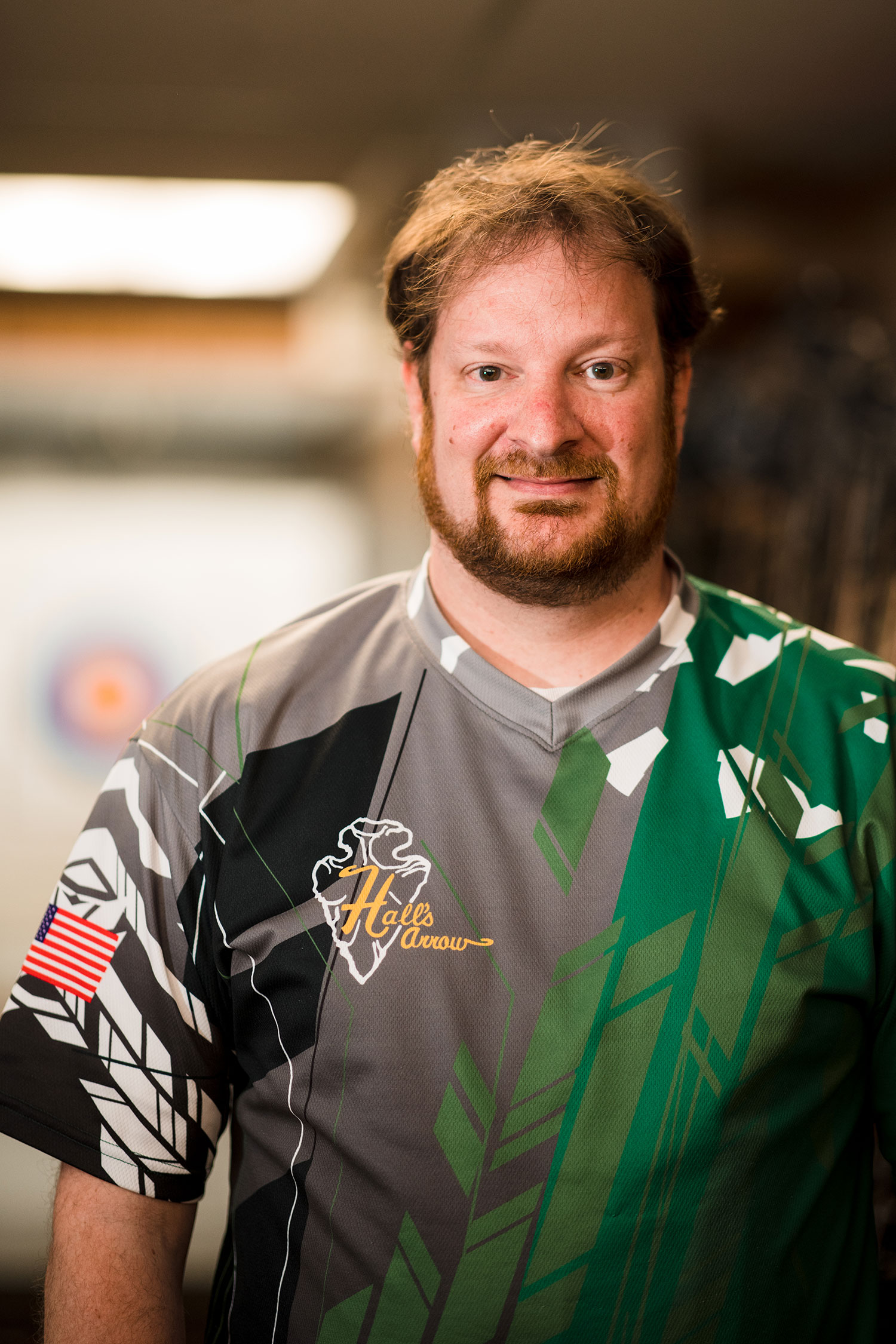 Richard Johnson III
Manager
Richard was drafted by Art to come to work for Hall's Arrow in early 2000. Like his dad, archery was in his blood. Richard is multi talented which made him a perfect candidate to learn every aspect of what makes Hall's Arrow work. His abilities and performance, together with a deep regard for others have placed him at the head of a winning team since 2006. In addition to his organizational skills, Richard is an accomplished target archer and bowhunter.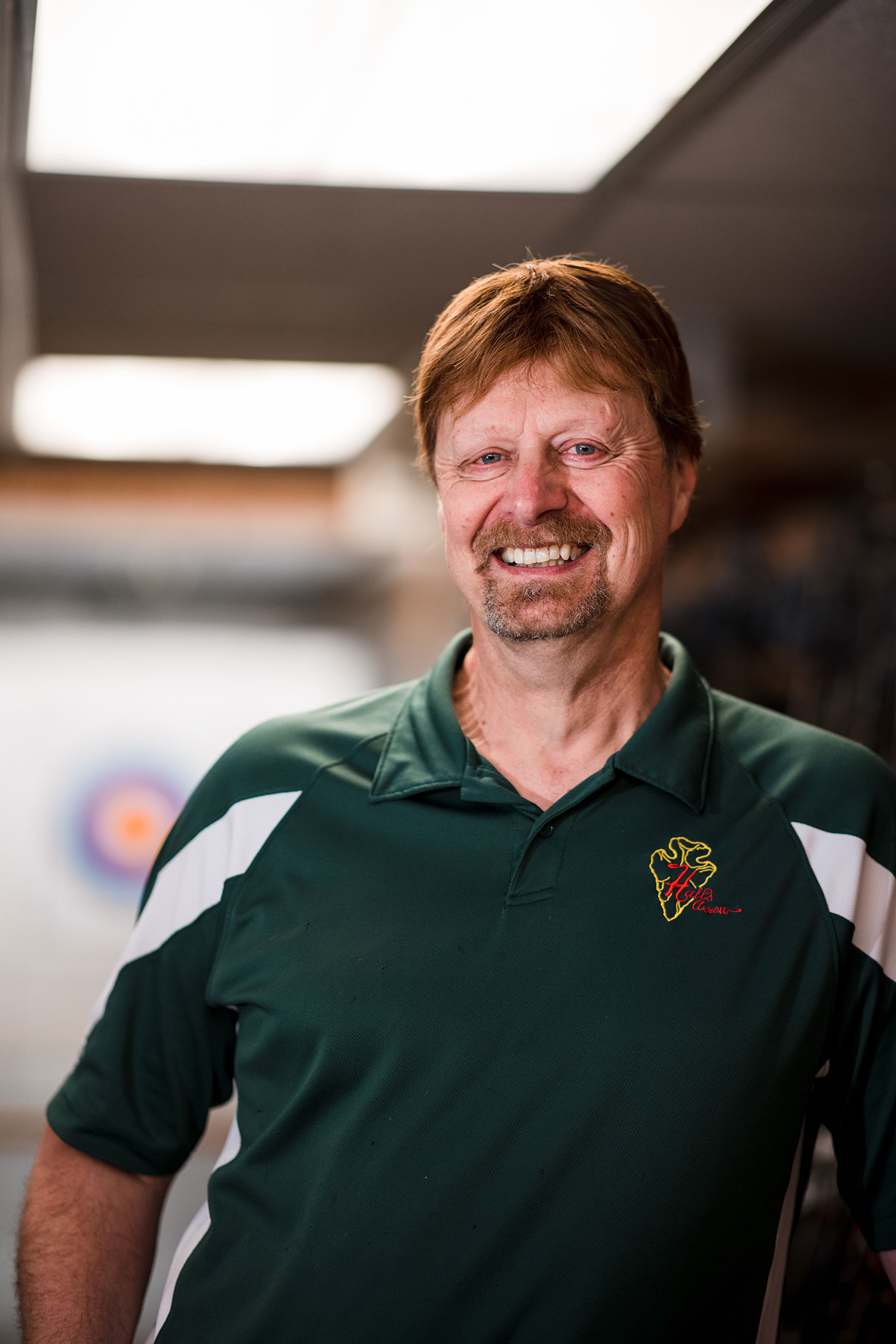 "Butch" Johnson, II
Pro Shop Manager
Butch was drafted by Art Hall in the mid 1980's and has been a "key player" ever since. His shooting skills and tournament success have made him a "living legend", and his technical knowledge and commitment to Hall's Arrow have played a major role in our success over these many years. In addition to his winning a "Gold Medal" in the 2000 Olympics, he established a record by earning a place on five consecutive Olympic Archery Teams. In addition, Butch is an accomplished bowhunter.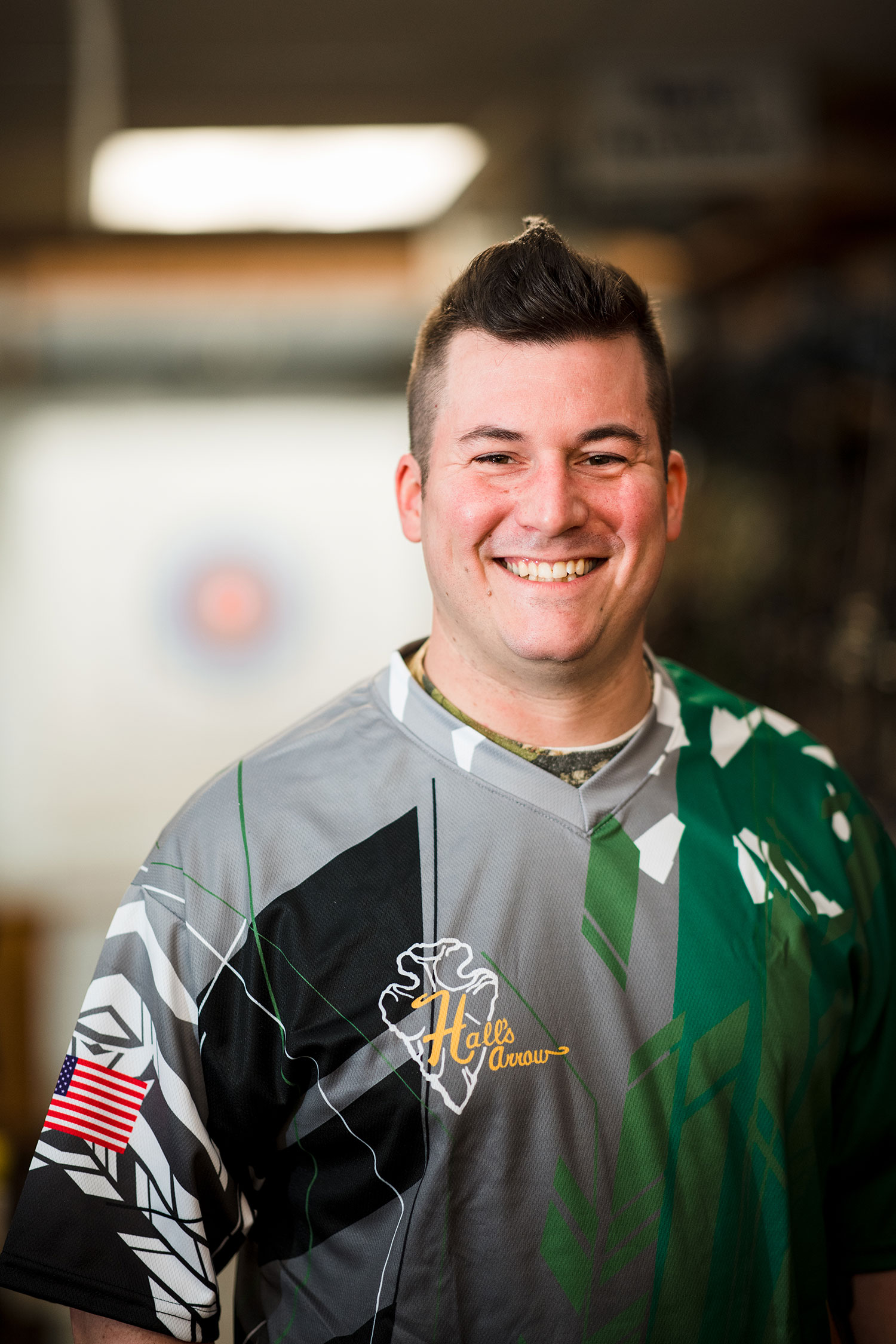 Thomas Thibodeau
Master Fletcher
Thomas joined the Hall's Arrow team in 2008. Since that time he has been promoted to our Arrow Production Manager. In addition to arrow making, Thomas has technical skills which make him a valuable asset to our customers making equipment selections and fine tuning equipment. Thomas has an extensive background in scouting and teaching which makes him a valuable reference for camps and schools. He like the rest of our staff are N.A.A.
Level 2 & 3 Certified Instructors and along with Ben Whittemore, are the major presenters at the Connecticut Archery Instructors School.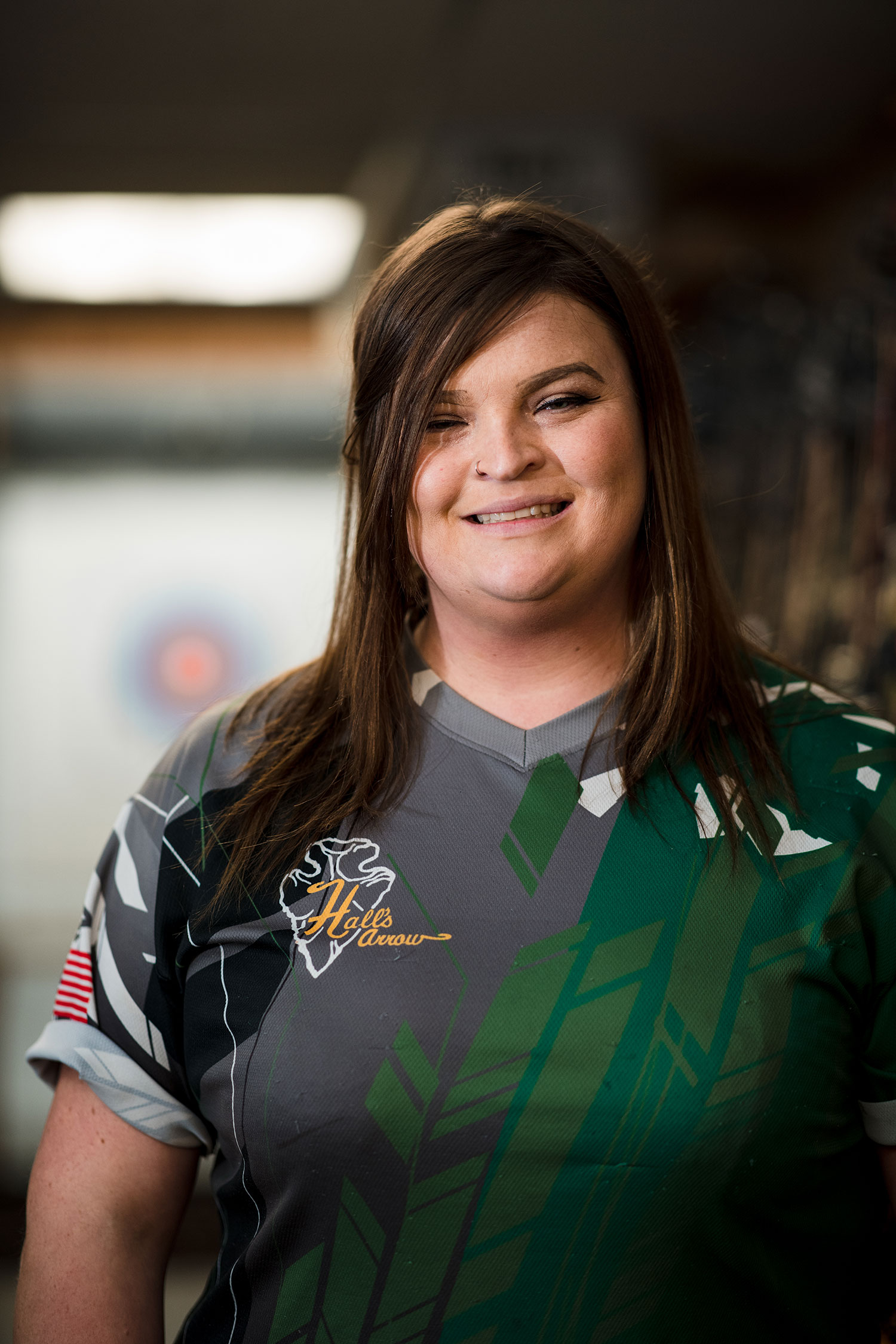 Roxanne Reimann
Range Manager & Coach
Roxanne started shooting archery when she was nine years old. She trained in our JOAD program with Tricia Hall who held both National and World Archery titles. Over the next ten years, Roxanne assisted Tricia in our program, and went on to win her 1st Outdoor National in 1995, and established all but one national record. She was a member of the USA Archery Team for eight consecutive years, Winning National titles along the way, including a Silver Medal at the 2000 World Team Championship. Her career was put on hold when she moved to North Dakota, but now she is back to resume her position as Head Coach of our JOAD program.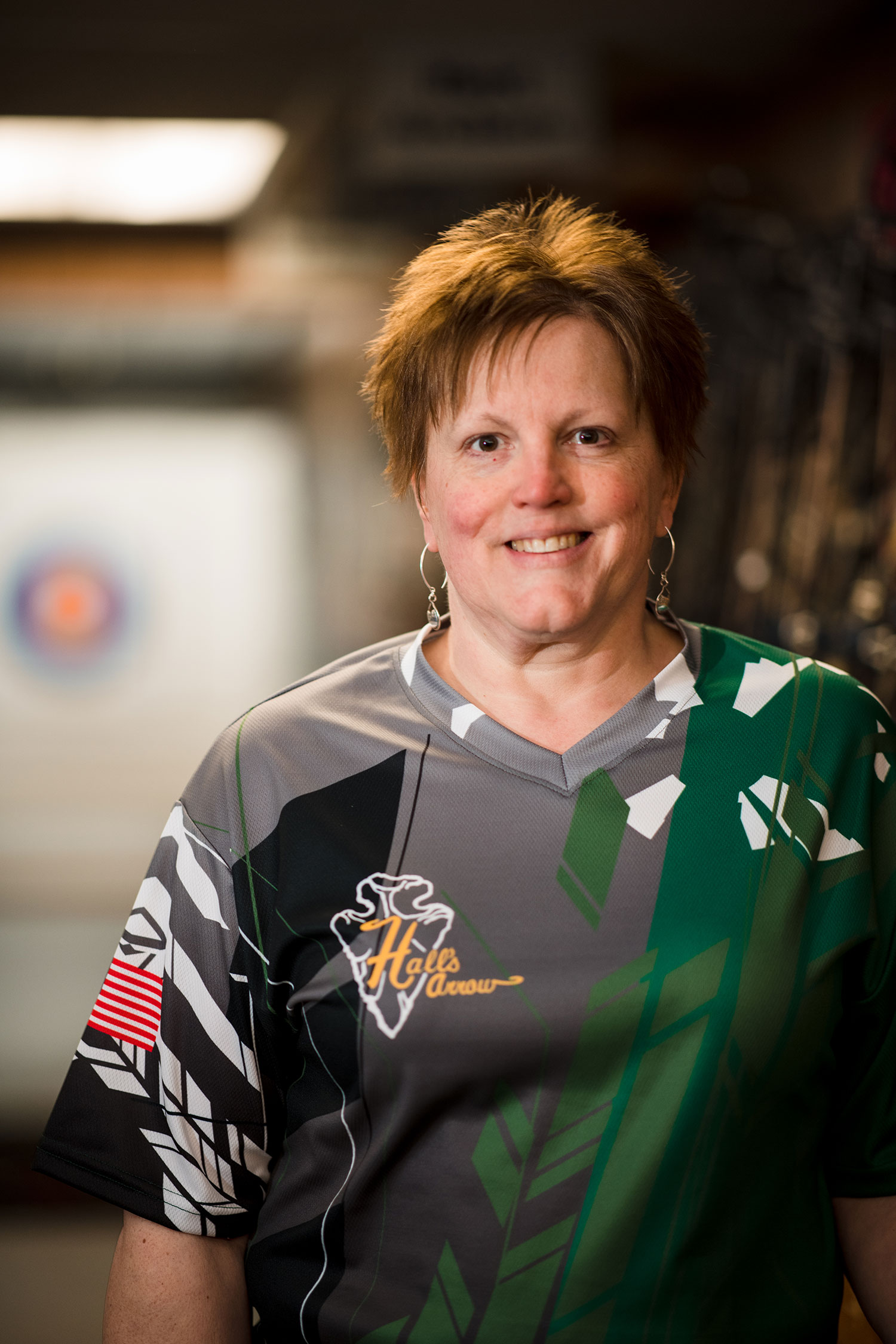 Cheri Vibberts
Office Manager
Cheri became interested in archery soon after her son joined our Junior Olympic program in 2006. Cheri had a solid business background and combined with her intelligent and pleasing personality, possesses many of the skills that Richard was looking for in an assistant, all of which play a major role in all aspects of our Camp and School sales. Cheri instills confidence and customer satisfaction, while creating a smooth, day to day operation here at Hall's Arrow. Everyone, without exception finds her extremely knowledgeable, and a pleasure to work with. She is without a doubt a valuable member of the Hall's Arrow team.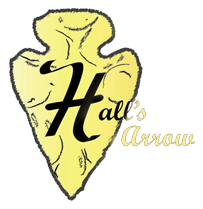 291 West Middle Turnpike
Manchester, CT, 06040
Phone (860) 646 - 0443