It's hard to believe that Connecticut didn't always have a bowhunting season, but back in the days when we all were shooting recurve bows there weren't enough of us to be taken seriously by anyone that wasn't an archer, let alone the legislators, up in Hartford. It took years of promoting, and hearings, and lobbying to get the bowhunting season passed that we enjoy today. Hall's Arrow continues to conduct bowhunting education courses to this day so that our customers and others can get the certification required in order to obtain a bowhunting license. We continue to provide this service at no charge, in order to protect this privilege for years to come, and to instill bowhunters with a personal sense of ethics and responsibility. Classes are scheduled at intervals throughout the year, which traditionally fill up fast. Check in at the range or this web site from time to time to get info on when our next class will be scheduled. Don't wait until August or September if you can avoid it.
Please Note that signups for our Bow Hunters Safety Course can no longer be taken by Hall's Arrow and that all registrations are now taken by the D.E.E.P.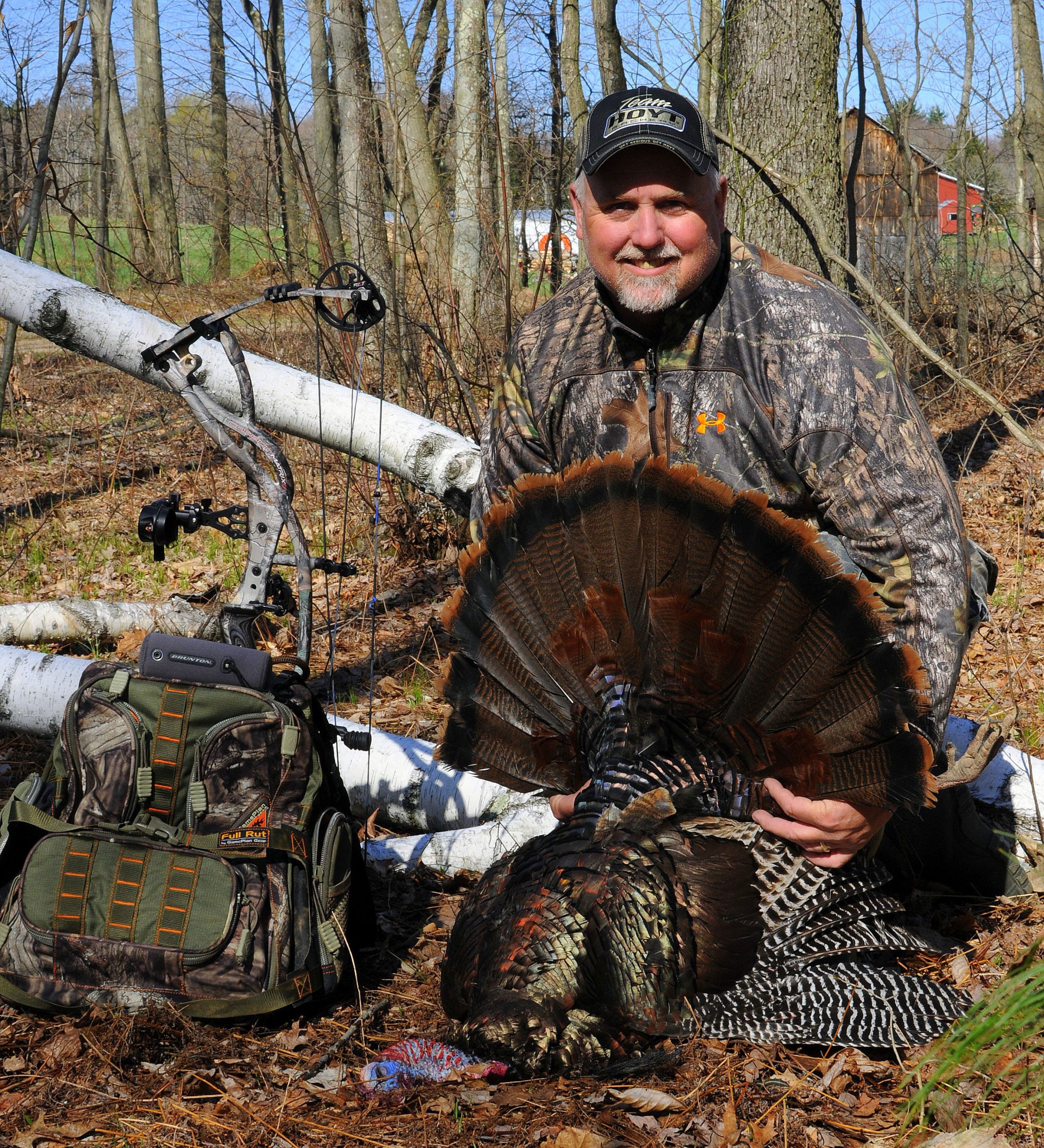 You can find a listing of all upcoming courses by checking out their website @ www.ct.gov/deep.
Compound Bows
Hall's Arrow is the largest compound bow dealer in New England for Hoyt, Mathews, and Bowtech. We stock many other main brand bows as well including P.S.E., Mission, Martin, and Bear. We carry a good inventory of manufacturers accessories to match each bow line we sell, including quivers, sights, strings and cables, stabilizers, and releases.
Used Compounds
We normally have a good supply of previously owned compound bows, in good to perfect condition, at great savings. Check us out!
No charge service policy with bow sales.
Hall's Arrow gives an extended, "no charge service policy", with every bow we sell including: no set-up charges, no installation charge for accessories, and no charge for tuning, or changing draw length, or for changing modules or cams, also there is no charge for tieing in peeps, or changing limbs for warranty, or to chronograph your bow, all of which are an added value to every bow purchased at Hall's Arrow.
Arrows
Hall's Arrow is and always will be a custom arrow shop. We keep raw arrow shafts in stock in all sizes of aluminum alloys and carbon, produced by Easton Technical Products, who is the worlds largest producer of quality arrow materials. We build arrows and maintain an inventory of all of the major arrow sizes that would be needed in selecting the perfect match for our customer, and the bow they will be shooting. After making the selection we measure draw length, and cut and install inserts, all of which is included in our precision made, competitively priced arrows. Our inventory includes over 10,000 made up arrows on display at all times, which means the chances are very good that we have your size arrow made up, and ready to be cut and inserted, soon after you come through the door. All of our staff are competitive archers and bowhunters and understand the importance of properly tuned equipment. Come in and let us take care of your archery needs, you deserve the best!.
Tuning your equipment
Every serious bowhunter knows that buying the best bow, and getting a great set of arrows, in themselves do not make for a successful bowhunting experience. The skill of the archer must be matched with the skill of the technician who has the knowledge and the expertise to tune your equipment to the best it can be. Our staff are successful target archers and bowhunters with the technical skills that have been acquired through the years of association and training with the top man in the field, Butch Johnson, who has been acknowledged to be one of the top three archers in the country for over twenty years. Butch has played a major roll in the success of Hall's Arrow for over twenty five years, and i assure you there is no other person who knows any more about tuning a target or hunting bow than this man. Bowhunters know that it is far more difficult to get a broadhead to fly, than it is a practice arrow. Our staff is up to the task. Check out some of their bowhunting achievements on this page.
Refletching and repair service
In addition to making quality matched arrows, we can refletch your used arrows with feathers or vanes, as good as new! We can usually make small repairs while you are in the shop, however complete refletching jobs usually take a couple of days before they can be picked up or shipped back to you by U.P.S. Check with "Thomas" for a time frame @ 860-646-0443.
Traditional straight and recurve hunting bows
Hall's Arrow keeps a reasonably large inventory of quality recurve and long bows, in a good selection of lengths and weights, right and left hand, by leading bowmakers including: Greatree, Bear, Hoyt, Martin. We have a traditional corner of accessories which include traditional designed arm guards, quivers, and cedar arrows, come check us out. The archery that you knew when, is still alive and well. Come in and shoot a while, there are still some of us who enjoy shooting without a sight.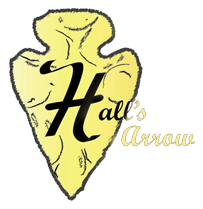 291 West Middle Turnpike
Manchester, CT, 06040
Phone (860) 646 - 0443