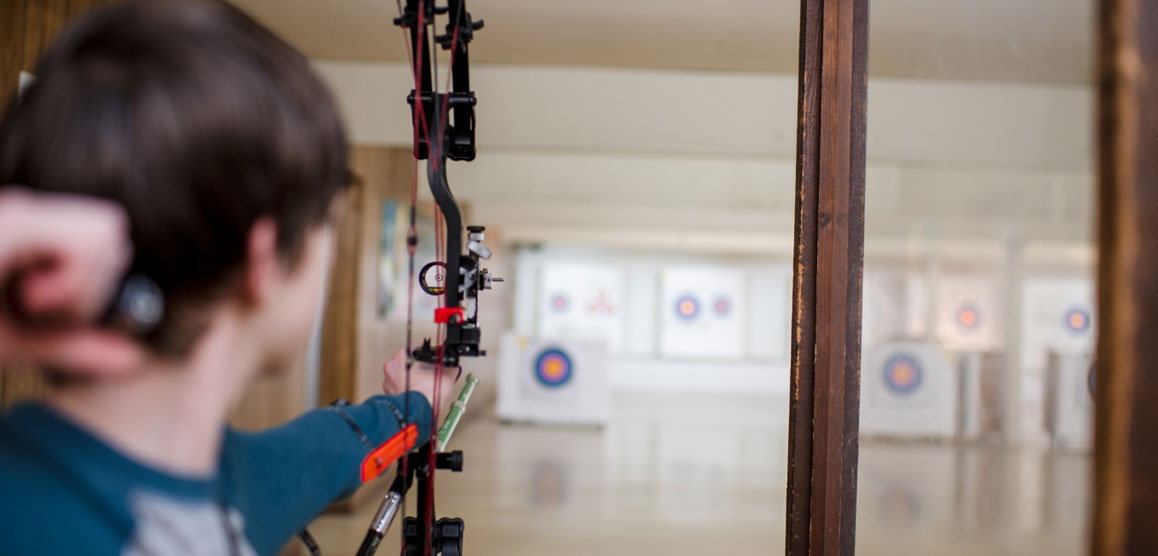 JOAD stands for Junior Olympic Archery Development which is promoted by USA Archery that oversees and sanctions National tournaments and a Instructor Certification program.  In short it can be said that USA Archery is the governing body of tournament archery.  Hall's Arrow has the distinction of conducting the largest JOAD program in the United States, right here in the town of Manchester.  In addition to our Instructors being Level Two and Three Certified by USA Archery, they continue to receive personal training with Art Hall who is Director of the State of Connecticut Archery Instructors School.  Although Art has retired from the day to day operation of Hall's Arrow, he continues his commitment to the teaching and certification program which he developed, which places a unique emphasis on "Proper Shooting Form", "Group Teaching Technique" and "Equipment Knowledge", all of which provides the archer from the start, with the understanding of how the bow functions, and how to develope the form required to be consistent, and in control through the release until the arrow gets out of the bow.  To master archery requires patience, self discipline, and self control over mind and body putting us in touch with ourselves.  Our approach to the shooting of the bow and arrow applies to all forms of archery, whether that may be simply for personal enjoyment and satisfaction, or competition, or for the challenge of bowhunting.  There is little doubt that the disciplines learned in archery, are beneficial and often contribute to much of the success our students experience in other areas of their lives.
Largest JOAD programs in the United States.
Hall's Arrow schedules classes for beginners and national champions alike.
All class sizes are kept at the maximum of twelve students.
We offer ten and twelve week sessions during the fall, winter and spring seasons.
In the spring we schedule a ten week leagues indoors, and a ten week training outdoors for advanced students who wish to develop their outdoor tournament skills.
Our class are made up of two different skill levels, starting with our "beginner" classes, followed by our "advanced" training program.
Under no circumstance is any student pushed into competition. We progress at our own pace, in our own time. Archery is an individual sport and there is no pressure to go into compeition. Shooting archery is its own reward. However, all of our students are coached by the most qualified archery instructors to be found anywhere. Roxanne Reimann, who is our range manager and lead JOAD coach, started her journey in archery when she was nine years old, under the guidance of Tricia Hall who held many national titles, and two world championships. Over the next ten years Roxanne assisted Tricia in our JOAD programes and went on to win her 1st outdoor title in 1995, and in doing so established all but on national record. She was a member of the U.S.A. archery team for eight consecutive years, winning national titles along the way, including a silver medal at the 2000 World Team Championships. The tournament success of Hall's Arrow JOAD students has been well documented over the years by winning major tournaments where ever they compete. In the past fifteen years our students have won more than 300 first place championships in state, regional and national competitions. In addition, four Hall's Arrow students were part of the U.S. World Archery Team and one student, Karen Scavato, was on the 2000 U.S. Olympic Team.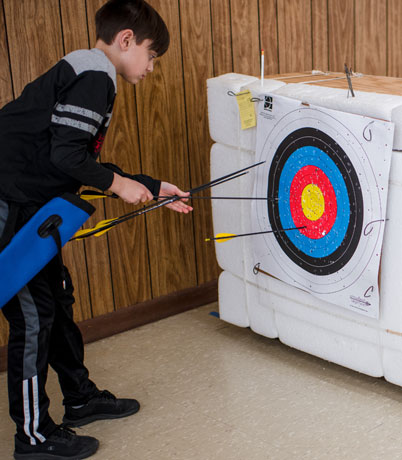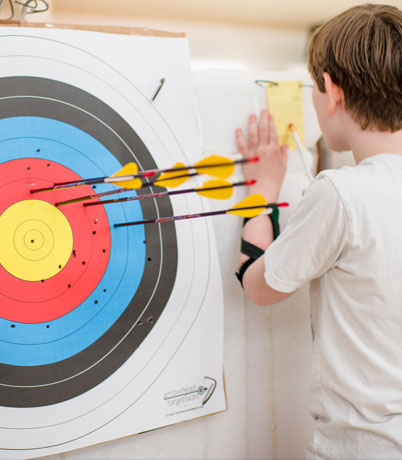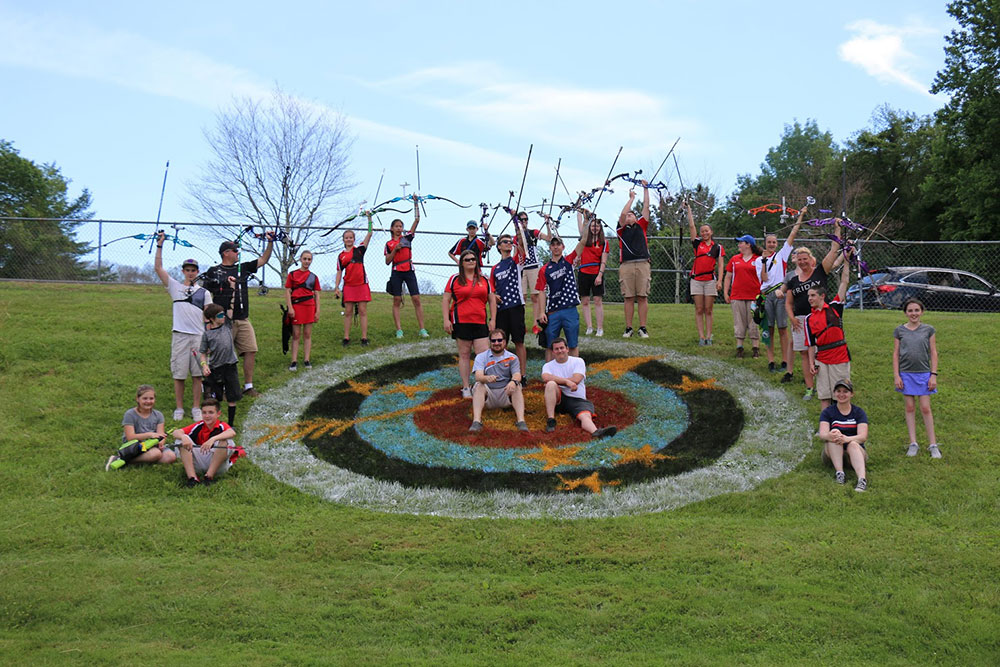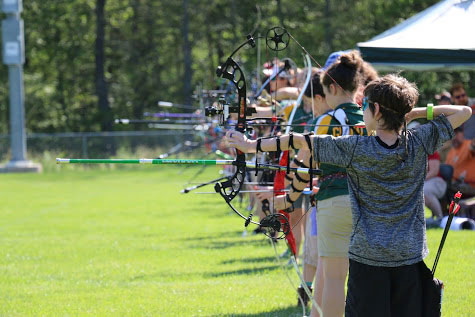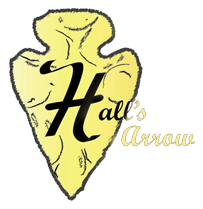 291 West Middle Turnpike
Manchester, CT, 06040
Phone (860) 646 - 0443