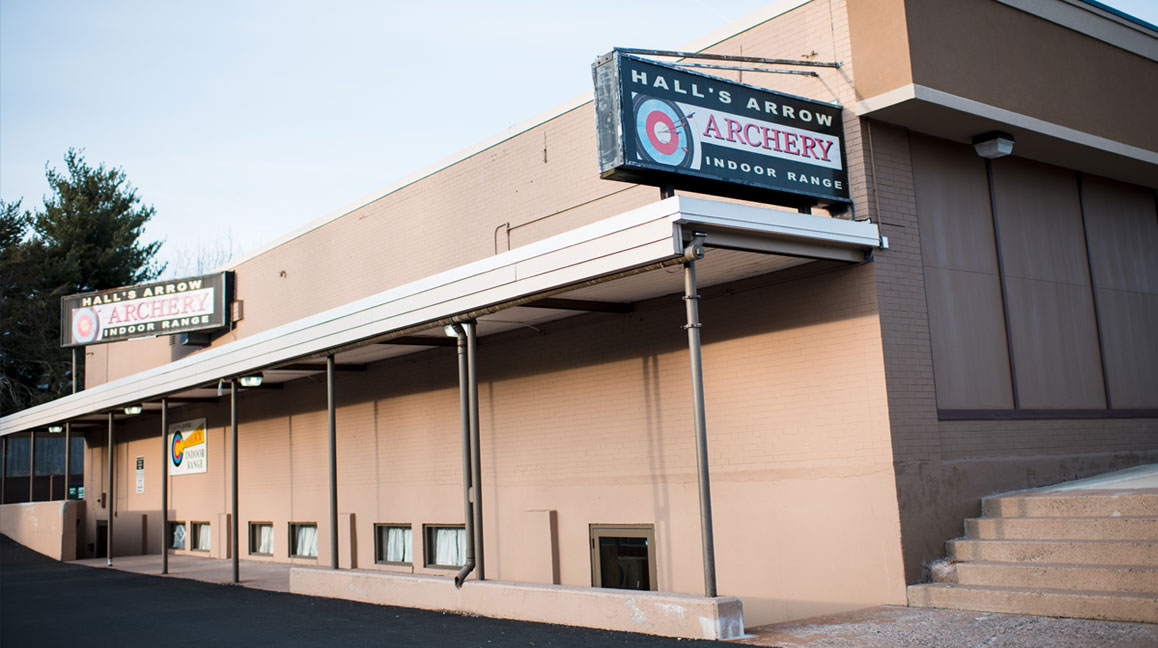 Hall's Arrow Indoor Archery Range opened on December 19, 1964.  It was the first commercial indoor range to open in New England, and the first to this day to offer Automatic Target Returns.  The range was inspired and designed by Art Hall whose indoor archery experience was limited to shooting in a barn, a Town Hall, and a large attic area at the university.  He had heard of an indoor range that had been opened in Pennsylvania that installed automatic targets returns.   Art drove there to check it out, and immediately lost interest in target returns that ran on the floor, that crushed dropped arrows in thier path, and as noisy as a bowling alley.  With all of the "hold ups", they  would be better with a "walk-up" range.  It seemed to Art to be obvious, to built a successful indoor range, the targets must run on an overhead track, which would be quiet and in returning, avoid arrow damage. So the search for the ideal location began for a building that could accommodate an overhead installation, while providing sufficient area to meet all the needs of a total archery experience. The results of our search are enjoyed to this day consisting of two double lanes for testing and trying out bows, seven double lanes which accommodates two shooters on each lane for practice and recreational shooting, six double "walk-up" lanes which accommodate two archers per lane, and a  Virtual Reality BowHunting Challenge room which accommodates up to six archers shooting in sequence.  The lanes are separated by Plexiglas lane dividers with a lever that controls the target return and the distance to be shot, up to twenty yards.  Contained within the automatic room is the "Largest showroom and Inventory of the leading archery products available anywhere".  The best part is, you can try out the bow of your choice before you have to purchase it, and we have the technicians that will make sure the equipment you choose is set-up properly to fit you, before you leave the shop.  It addition to setting up your equipment properly "the first time", Hall's Arrow extends our customers, a "No Charge Service Policy" status on most of your bows future maintenance, and service needs.  Check our Repair & Service Chart for this added value.  It is our goal to make sure Hall's Arrow customers have it all.
"Largest showroom and inventory of the leading Archery products available anywhere"
Hall's Arrow Hours of Operation
FOR SHOOTING AND SALES
Monday thru Friday = 12 Noon to 9:00pm.
Saturday 10:00am to 5:00pm
Sunday 12 Noon to 5:00pm
(Closed Sundays only April thru July)
Range and Lesson Rates
AUTOMATIC TARGETS
$10.00 per Hour (single archer with their own equipment)
$13.00 per Hour (single archer using range equipment)
Walk-Up Range
$6.00 per Hour per archer
Special Group Rates
Private Groups and Clubs
4 to 12 Shooters, Reservations Required
1 Hour Program, $15.00 per archer Shooter
(Includes Equipment and Instruction)
Private Lesson Rates
(Appointments are necessary and must be scheduled in advance. We schedule lessons Mon-Fri from 1pm-7pm. Please call 860-646-0443 for availability)

$20.00 per 1/2 Hour for first-time beginner

$30.00 per ½ Hour for Advanced Lessons

$40.00 per ½ Hour with Butch Johnson
***Please Note: For first time shooters, an appointment is not always necessary.  We can get walk-in customers, age 13 and older, started on the automatic target range with a "Mini Lesson" at no additional charge over the hourly rate.  However, children who are pre-teen, age 8-12, must make an appointment for their first lesson to qualify them before shooting on the range.
Dart Virtual Reality Hunting Challenge
This is your opportunity to go hunting and shoot at Life Size animals, filmed in their natural surroundings, without spilling a drop of blood.  You get to pick whatever game animals you would like to hunt, or practice hunting, from our vast library of big and small game, filmed on several continents.  There are literally thousands of different scenarios to sharpen your bowhunting skills without repeating, always providing new and different challenges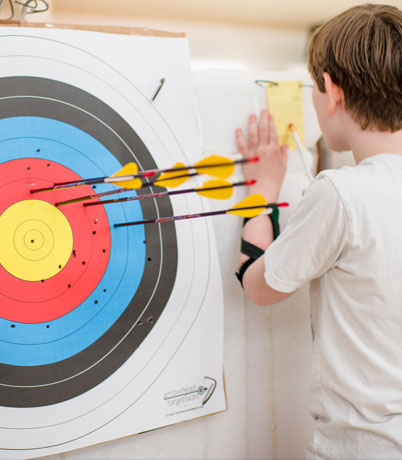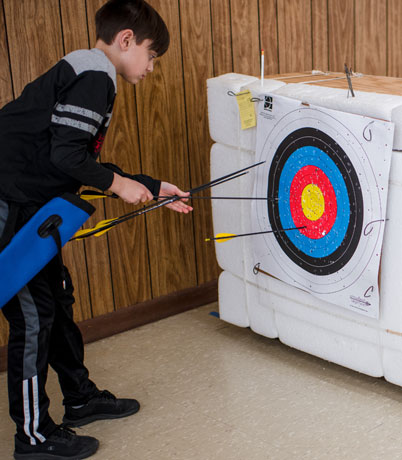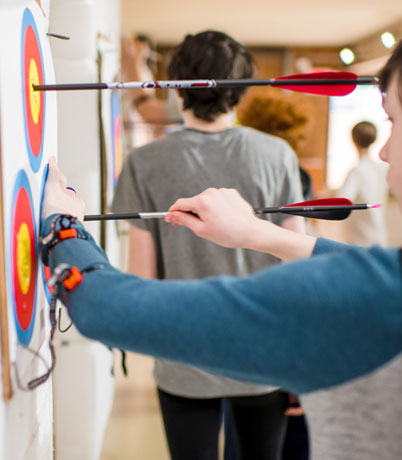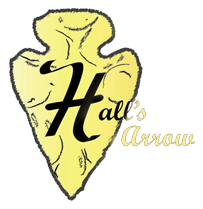 291 West Middle Turnpike
Manchester, CT, 06040
Phone (860) 646 - 0443